Pesach 5778 | Passover 2018
Please read below for our Pesach information including (click to jump):
A Message From Rabbi Chaitovsky
The story is told of a Jewish community living in isolation in Russia where the ruling authorities had prohibited any Jewish observance. But then one year, when spring came, a new ruler was appointed and he told the Jews that they could once again observe all of their rituals. One Jew joyously came home and told this to his wife. And her immediate response was: "Couldn't the ruler wait until after Pesach?"
Pesach is almost here and all of us are scrambling to get ready. There is chametz to get rid of, kitchens to kasher, houses, cars, clothing, and offices to clean, and lots and lots of shopping to do. Moses's famous words to Pharaoh, "Let my people go," ring true for us in a way probably unintended. At this time of year, we are all frantically and frenetically "on the go."
All the running around aside, Pesach has a definite hold on us. Families join together, often traveling great distances to do so. The ritual meal called the seder, where we retell the story of the liberation of the Hebrews from their bondage in Egypt, is one of the most widely observed Jewish practices. "Bechol dor vador, chayav adam lirot et atzmo ke'ilu hu yatza miMitzrayim - "In every generation, we must see ourselves as having personally walked out of Egypt." That ancient story is our mater story, which, like a master key, can unlock the deeper meaning of authentic Jewish living and can help us better understand our Jewish identity, no only for the eight days of Pesach, but for every day of the year.
Pesach Schedule
Pre-Pesach Programs
Chametz Sale
Sell your Chametz with BMH-BJ by Wednesday, March 21
Fill out the form online at www.bmh-bj.org/form/chametz-sale-2018
Download, print, and send in a paper form. Download the form here.
Pesach Kashering
Tuesday, March 27 5:00-7:00pm in Fisher Hall
Kasher your utensils for Pesach at BMH-BJ on Tuesday evening, March 27 in Fisher Hall.
4th Friday Dinner & Speaker
Friday, March 23 @ 7:00pm in Fisher Hall
This month's Shabbat meal will feature Egyptian cuisine and guest speaker Dr. Seth Ward discussing the Cairo Geniza and Jews in Egypt. Registration will close on Tuesday, March 20 and the dinner will sell out, so please register in advance.
Register online at www.bmh-bj.org/event/4th-Friday-March
Shabbat HaGadol Seminar
Saturday, March 24 @11:30 in the Sanctuary
Enjoy an enhanced Shabbat the week before Pesach as Rabbi Chaitovsky leads a class at the end of services. This interactive opportunity and the kiddush to follow wonderfully lead into the holiday as we celebrate Shabbat HaGadol.
Shabbat HaGadol seminar: "Sticks, Snakes and Dogs, the Keys to Redemption"
Erev Pesach
Thursday, March 29
Bedikat Chametz - Search for Chametz - after Nightfall
Friday, March 30
Fast of the Firstborn/Shacharit - 6:45am (Chapel)
Latest time to EAT chametz - 10:58am
Latest time to BURN/NULIFY chametz - 12:01pm
Mincha/Maariv - 7:00pm (Chapel)
Candle Lighting - 7:02pm
First Seder - after 8:05pm
Pesach
Shabbat, March 31
First Day Services - 9:00am (Sanctuary) & 9:15am (Chapel)
Mincha/Maariv - 7:00pm
Candle Lighting and Second Seder - 8:05pm
Sunday, April 1
Second Day Services - 9:15am (Chapel)
Mincha/Maariv - 7:15pm (Chapel)
Havdalah - 8:05pm
Chol Hamoed
Monday, April 2 - Wednesday, April 4
Shacharit - 6:20am (Chapel)
Mincha/Maariv - 6:30pm (Chapel)
Thursday, April 5
Shacharit - 6:20am (Chapel)
Mincha/Maariv - 6:30pm (Chapel)
Candle Lighting - 7:08pm
Pesach
Friday, April 6
Seventh Day Services - 9:15am (Chapel)
Mincha/Maariv - 7:05pm
Candle Lighting - 7:09pm
Shabbat, April 7
Eighth Day Services - 9:00am (Sanctuary) & 9:15am (Chapel)
Yizkor Service 10:30am (Sanctuary & Chapel)
Mincha/Maariv - 7:05pm
Havdalah - 8:12pm
* Daf Yomi each morning 1 hour prior to Shacharit
Online Resources
For a comprehensive guide on Passover, home preparation, rituals, and food, please refer to: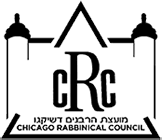 CRC Passover Guide
OU Guide to Passover
Scroll K Pesach Guide
Star-K Passover Directory
Fri, March 23 2018 7 Nisan 5778