Pesach 5783 | Passover 2023
Please read below for our Pesach information
Kashering for Pesach with the Vaad
We will once again host the Vaad in Fisher Hall pre-Pesach. Look for information in Touchpoints as we approach the chag for exact date and times.
Let us do the Cooking for You
Sunday night, April 2, 2023 at 5:00 pm in the
Social Hall
Take an evening off from cleaning and join us for a pre-Pesach Pasta Party featuring garlic bread, soup, salad, and pastas. Registration info coming soon.
https://www.bmh-bj.org/event/let-us-cook-for-you.html
Yizkor prayers are said during morning service after the reading of the Torah on 8th Day Pesach, Thursday, April 13, 2023 at approximately 10:30 am
PESA
PESACH CLASSES from our CLERGY
Getting it Right : Common Misconceptions about Jewish History, Jewish Law and Jewish Practice
Tuesdays 7:15 pm on Zoom with Rabbi Chaitovsky
March 14 - The Many Meaning(s) of Pesach
March 21 - Seder Sense: Horseradish, Maror and Good Wine
March 28 - Hallel: The Whole ? and Half ? Story
Songs of the Haggadah with Cantor Goldstein
Thursday, March 23, 2023, 7:00 pm - 8:00 pm on Zoom
Bring your Haggadot as we sing our way through the Haggadah and discuss many topics. Bring your memories of Sedareem of the past.
Zoom Meeting ID: 285 350 9174
Shabbat Hagadol Drashah in the Sanctuary, April 1, 2023
Chad Gadyah - A Children's Song ... For Adults.
Class will follow that morning's davening.
Chametz Sale 2023
Dear Friends,
Pesach preparations are under way. As most of us know, the Torah prohibits us from not only eating, but also owning, chametz on Pesach. The sale of chametz is a time-honored tradition in Jewish Law enabling us to more easily observe this prohibition. It is a complicated procedure and it is customary to have a Rabbi familiar with the requirements handle the sale.
Some of you have sold your chametz through BMH-BJ in previous years, and I encourage everyone to do so. I am ready – and would be honored - to act as your agent and assist you in this important tradition.
By filling out your information online at https://www.bmh-bj.org/form/chametz-sale-2023.html, you appoint me as your agent to sell your chametz on your behalf. Forms are also available in the main office or you can download it and print it yourself and email it to clergyassist@bmh-bj.org, or bring it in to me personally at my office. I would love the opportunity to meet and speak with you and assure you that everything will be handled properly and according to Jewish Law. If you need help, please call Rachael in the clergy office, so she can help you sell your chametz over the phone.
The deadline for submission is April 2, 2023.
Please note that there are many in our community who find it difficult to celebrate Pesach. It is a financial hardship for them. A contribution to my discretionary fund earmarked for Maot Chitim – Passover Food, will make it easier for those in need to have kosher food for Pesach. Your generosity is most appreciated.
Best wishes to you for a Chag Kasher v'Sameach, a joyful and kosher Pesach.
Warmly,

Rabbi Chaitovsky
Pesach Schedule 5783, April 5 - 13
Best wishes to everyone for a Chag Kasher v'Sameach, a joyful and kosher Pesach!

For a comprehensive guide on Passover, home preparation, rituals, and food, please refer to: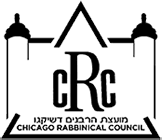 CRC Passover Guide
OU Guide to Passover
Scroll K Pesach Guide
Multimedia Resources
Thu, September 28 2023 13 Tishrei 5784