Sukkot 5782 // September 2021 Dates and Times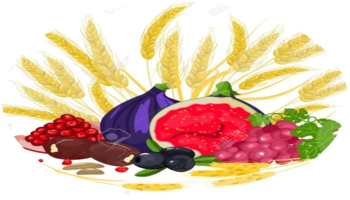 We are happy to offer Lulav/Etrog sets as we do every year and at the same prices as last year.
As of 9/14/2021 we still have ONE lulav/etrog set available for purchase this season for those of you who may have missed our deadline. You can go to https://www.bmh-bj.org/form/lulav-and-etrog-2021.html to place your order online.
Due to droughts and fires last year we may only have a limited availability of Schach this year.
If you are interested, reach out to Rachael at 303-951-8231 before Rosh Hashanah.
Erev Sukkot / Monday, September 20
Candle lighting at 6:40 pm
Mincha/Maariv is at 6:30 pm in the Chapel
Dinner in the Sukkah (north side) 7:00 pm
First Day Sukkot / Tuesday, September 21
Shacharit is at 9:00 am in the Chapel and 10:00 am in the Sanctuary
Candle lighting is at 7:41 pm
Second Day Sukkot / Wednesday, September 22
Shacharit is at 9:00 am in the Chapel and 10:00 am in the Sanctuary
Havdalah is at 7:39 pm
Chol HaMoed
Thursday the 23rd, Shacharit is at 6:15 am in the Chapel,
Mincha/Maariv is at 6:00 pm (zoom)
Friday the 24th, Shacharit is at 6:15 am in the Chapel,
Candle lighting is at 6:34 pm
Shabbat the 25th, Shacharit is at 9:00 am in the Chapel and 10:00 am in the Sanctuary
Havdalah is at 7:34 pm
Sunday the 26th, Shacharit is at 8:30 am in the Chapel,
10:00 am Musical Hallel and Brunch in the Sukkah
Mincha/Maariv is at 6:00 pm (zoom)
Hoshana Raba / Monday, September 27
Shacharit is at 6:00 am in the Chapel
Candle lighting is at 6:29 pm
Shemini Atzeret / Tuesday, September 28
Shacharit is at 9:00 am in the Chapel and 10:00 am in the Sanctuary.
Yizkor will be said during these services
Candle lighting is at 7:29 pm
Simchat Torah night / Tuesday, September 28
Mincha is at 6:45 pm
Maariv and Hakafot is at 7:30 pm
Simchat Torah day / Wednesday, September 29
Shacharit will be in the Chapel only at 9:00 am.
Yom Tov ends / Havdalah is at 7:28 pm
Sat, May 21 2022
20 Iyyar 5782
Today's Sefirah Count Is 35
היום חמשה ושלשים יום שהם חמשה שבועות לעמר
Today's Calendar
Drucker-Rutman Auf Ruf
Daf Yomi

: 8:00am
Shaarei Simcha- Chapel

: 9:00am
Sanctuary

: 9:45am
Havdalah

: 8:55pm
---
Upcoming Programs & Events
---
This week's Torah portion is

Parshat Behar
Candle Lighting
Havdalah
Motzei Shabbat, May 21, 8:55pm
Shabbat Mevarchim
View Calendar
Sat, May 21 2022 20 Iyyar 5782