Sukkot 5782 // September 2021 Dates and Times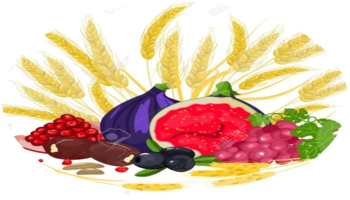 We are happy to offer Lulav/Etrog sets as we do every year and at the same prices as last year.
Please place your order online by filling in the form on the link below by Wednesday, August 25, 2021. https://www.bmh-bj.org/form/lulav-and-etrog-2021.html
Due to droughts and fires last year we may only have a limited availability of Schach this year.
If you are interested, reach out to Rachael at 303-951-8231.
Erev Sukkot / Monday, September 20
Candle lighting at 6:40 pm
Mincha/Maariv is at 6:30 pm in the Chapel
Dinner in the Sukkah (north side) 7:00 pm
First Day Sukkot / Tuesday, September 21
Shacharit is at 9:00 am in the Chapel and 10:00 am in the Sanctuary
Candle lighting is at 7:41 pm
Second Day Sukkot / Wednesday, September 22
Shacharit is at 9:00 am in the Chapel and 10:00 am in the Sanctuary
Havdalah is at 7:39 pm
Chol HaMoed
Thursday the 23rd, Shacharit is at 6:15 am in the Chapel,
Mincha/Maariv is at 6:00 pm (zoom)
Friday the 24th, Shacharit is at 6:15 am in the Chapel,
Candle lighting is at 6:34 pm
Shabbat the 25th, Shacharit is at 9:00 am in the Chapel and 10:00 am in the Sanctuary
Havdalah is at 7:34 pm
Sunday the 26th, Shacharit is at 8:30 am in the Chapel,
10:00 am Musical Hallel and Brunch in the Sukkah
Mincha/Maariv is at 6:00 pm (zoom)
Hoshana Raba / Monday, September 27
Shacharit is at 6:00 am in the Chapel
Candle lighting is at 6:29 pm
Shemini Atzeret / Tuesday, September 28
Shacharit is at 9:00 am in the Chapel and 10:00 am in the Sanctuary.
Yizkor will be said during these services
Candle lighting is at 7:29 pm
Simchat Torah night / Tuesday, September 28
Mincha is at 6:45 pm
Maariv and Hakafot is at 7:30 pm
Simchat Torah day / Wednesday, September 29
Shacharit will be in the Chapel only at 9:00 am.
Yom Tov ends / Havdalah is at 7:28 pm
Sun, August 1 2021
23 Av 5781
Today's Calendar
Daf Yomi

: 7:30am
Shacharit

: 8:30am
Mincha/Maariv (zoom)

: 6:00pm
---
Upcoming Programs & Events
---
This week's Torah portion is

Parshat Re'eh
Candle Lighting
Havdalah
Motzei Shabbat, Aug 7, 8:48pm
Shabbat Mevarchim
View Calendar
Sun, August 1 2021 23 Av 5781